2005-06-13

Monday the 13th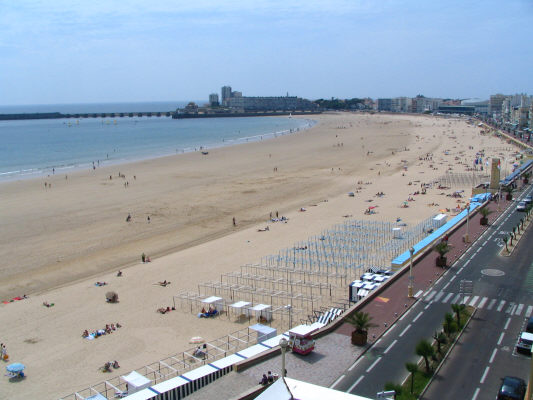 Today is a regular day in class for the WVU-Vendéens, and a hazy day on the coast, but there are a few notes. One is that TV news reports today on the winners of the "Foulée du Gois", the foot race against the tide that is held every year on the road to the isle of Noirmoutier, our visit on Tuesday. The other big news today is the release, yesterday, of the French journalist Florence Audenas and her Iraqi companion from their kidnappers in Iraq. Tomorrow we will visit the homeland of one of the most famous of Middle-East hostages: Richard the Lion-Hearted. He lived much of his life right here (and he barely spoke English, though he was king over there, too). His mother was Eleanore of Aquitaine. Her home village is our first stop tomorrow. We also have a new visit for Vendée this year. We figure that if you're from West Virginia, you can really learn from a visit to at coal mine -- that's our second stop tomorrow. Then, there's the legend of the fairies, the mermaids, and the kings of Cypress -- we'll see the tower and the legend of the lady of the sea, "Mélusine", certainly not the littlest mermaid, but the greatest of all time...
Please send e-mail to M. Lastinger to provide feedback about this page.
---
This page last updated on 2005-06-13 2:16:30 PM.