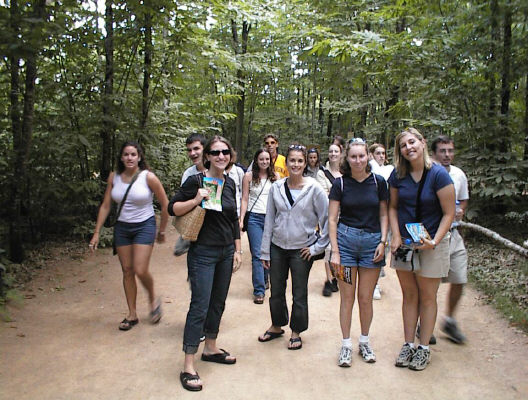 I got a bit carried away with my pictures today, so I'll try to keep the verbiage down to compensate.

Our Vendée-Mobile delivers us this morning to one of the most visited sites in Vendée -- the Puy du Fou. Though few Americans know of it, we have kept it as a sort of Grand Finale for our excursions this year.

In France, this is classified as an amusement park. The first thing you should know, however, is that there are no rides and no asphalt.