West Virginia University in Vendée, France
Down to earth ... and up in the sky again!
June 3, 1998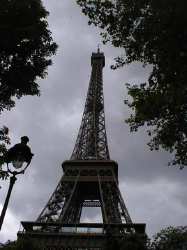 As three in the afternoon rolls around, the Vendéens begin to gather at the base of the Eiffel Tower.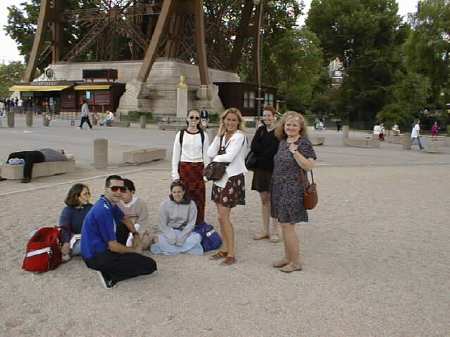 Here is our first class session, with Mona Iskander, Kristi Widlak, Susan Cressman, Cristy Vogel, Jennifer Campbell, Julian Brayman, Marjorie Martorella, Valérie Lastinger, Betsy Goosman, Brian Hibbs, and Shelley Albright. On this first day Eric Peters is dealing with lost bagage at the airport, and a couple other students are dealing with reservation complications at the Protestant Center. We will all be together tomorrow for a visit of Notre Dame and the Louvre.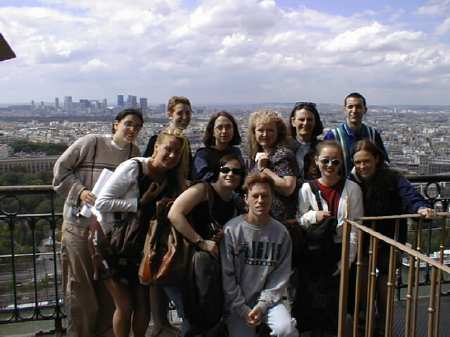 Stay tuned to WVU-V!
Go on to June 4, 1998.