West Virginia University in Vendée, France
WVU-V!
The Mayor of Les Sables d'Olonne, Louis GUÉDON, responded with grace and enthousiasm to our first inquiries about the possiblities of bringing WVU-V to his city. Upon our arrival, he had arranged to have us meet with a team of his deputies to discuss the details of the program. Below, Dr. V. Lastinger presents a book about West Virginia to Monsieur Bernard BONNET, Adjoint au Maire, Monsieur Jean-Pierre Sabio, Directeur de Cabinet, Monsieur Philippe RATIER, Directeur de la Mairie and Madame Nicole GRÉAU (holding the book).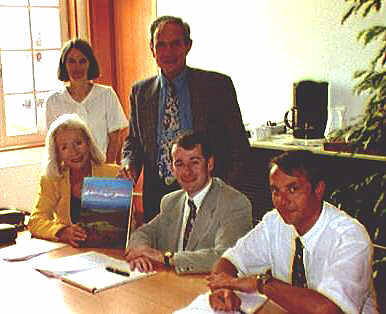 We also had a productive meeting with Monsieur Dominique PERRIN, Adjoint au Maire. Monsieur Perrin, below, reviews the plans for WVU-V with V. Lastinger.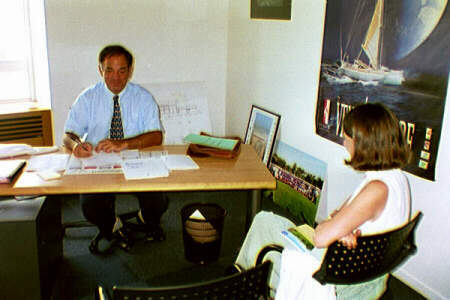 Vous êtes le visiteur numéro
aux pages de Michael Lastinger.