West Virginia University in Vendée, France
Picture this...
May 28-30, 1999

Below is a simple photo album of a few scenes from the days preceding the officialo start of WVU-V, 1999. Due to upload and download times for images, the photos of below have been compressed for the internet. Higher quality digital photos will be available to the Vendéens, their families, and friends soon after our return to the States.
Here are a few Vendéens in the Pittsburgh International Airport. They are preparing to board US Air flight 48 bound for Paris, France: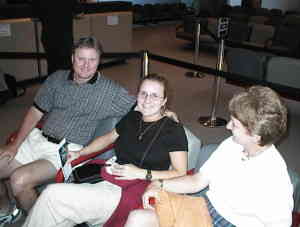 Kathleen Schattenberg (center, with parents)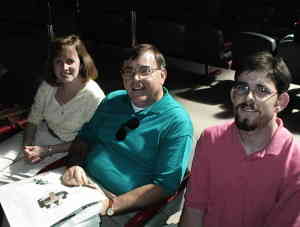 Brad Gunnell (right, with parents)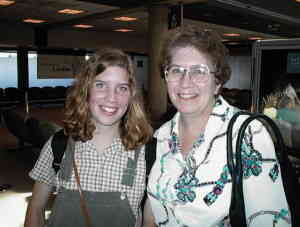 Kimberly Dorman (left, with mother)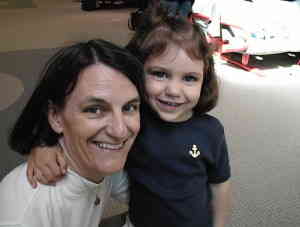 Valérie and Lucie Lastinger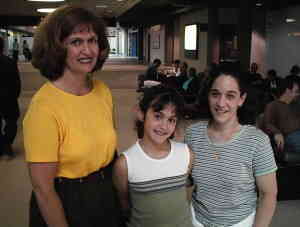 Nicole Angelicchio (right, with mother and sister)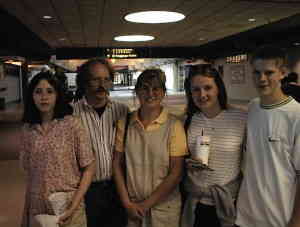 Kelly McKnight (second from right, and family)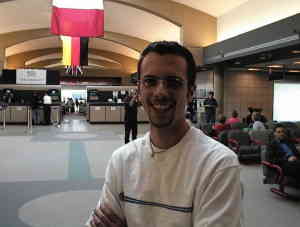 Freddy Perkins
After a pleasant flight with US Air, we arrive in Paris and learn of the baggage handlers' strike. Below some of the Vendéens wait on the sidewalk for their luggage to arrive. In retrospect, the three hours passed more quickly than it seemed at the moment.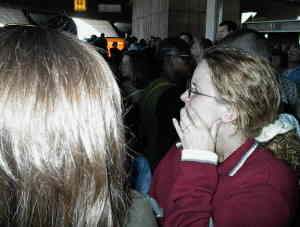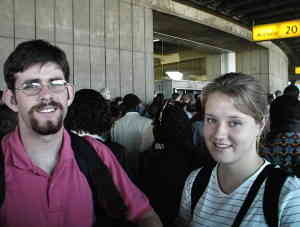 Below is the beach of Les Sables d'Olonne on Sunday May 30, 1999. The temperature is in the mid-eighties (Fahrenheit), and it is perfect weather, especially considering the torential storm that passed through early this morning.
Lucie and Alexander Lastinger waste no time getting acclimated to Les Sables d'Olonne!!!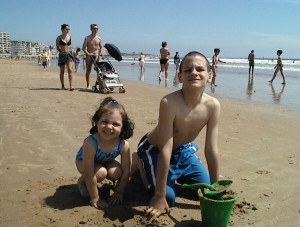 Stay tuned to WVU-V!

Return to the 1999 Calendar
Comments to: mlasting@wvu.edu