West Virginia University in Vendée, France
Off in a swarm...
May 28, 1999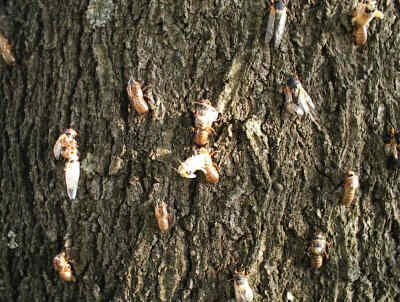 As the Lastinger's prepare to leave Morgantown, their back yard is teaming with this year's natural curiosity, the seventeen-year locust. We will soon be joining a small swarm of our own as we drive up to the Pittsburgh International Airport to join a number of this year's WVU-Vendéens on our flight to Paris.
I will will have my handy digital camera in hand and hope to post pictures of our flight as soon as I can set up my internet connections in France. Given that we will arrive on a Saturday, this may take a couple of days, but with any luck, it could be as soon a Saturday evening.
Stay tuned to WVU-V!
Go on to May 31, 1999
Return to the Calendar 1999
Comments to mlasting@wvu.edu