West Virginia University in Vendée, France


"Le temps des cerises..."
June 17, 1998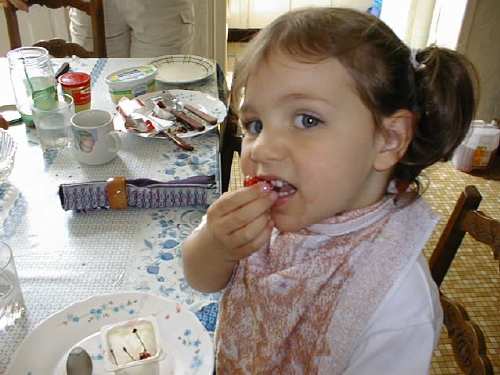 Today's official activities centered on a detailed review of the last couple of outings. Among the topics of discussion were the relation of Georges Clemenceau to the events that would take place in the world after his death in 1929 and the specifics of the neolithic ways of life we explored in the CAIRN. We also prepared for our visit tomorrow to the "Marais Poitevins" of Vendée. These swamps in the southeastern sector of the region will allow us to explore yet another of the "cultures" Vendée. Tomorrow we will also visit the Romanesque style church of Maillezais. This visit will lead us into a world once occupied by François Rabelais (the author of the immensely popular Renaissance books on Gargantua and Pantagruel ), and the radical Protestant writer Agrippa d'Aubigné, who at the end of the French Renaissance wrote the powerful and touching account of the Wars of Religion that shook this country in the late 1500's. D'Aubigné would consider Henri IV, with his 1598 Edict of Nantes, too willing to compromise with the Catholic establishment, but this year we celebrate Good King Henri's openness and tolerance as one of the models we all might follow in a world where diversity is still a challenge for many.
But perhaps the real news today is that the weather in France seems headed toward the cherished summer season known as the "time of the cherries". Above, Lucie is convinced that the warm weather is here to stay, as are a few of the WVU-Vendéens who will spend an hour or two on the sands of the beach this afternoon.
Stay tuned to WVU-V!
Go on to June 18, 1998.