West Virginia University in Vendée, France


In the classroom by the sea...
June 12, 1998

Another day in our classroom at the Centre de Formation aux Métiers de la Mer. Around Les Sables this center is known as "L'École de pêche". If you know a little French, you know that this would make us a "school of fish".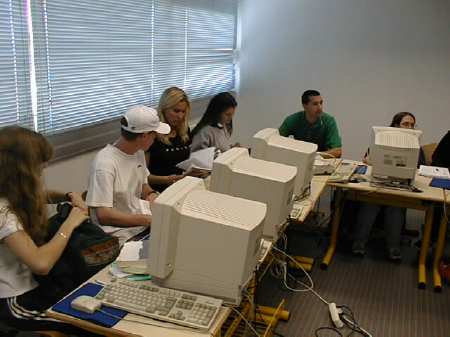 On the agenda today is a review of the chronology of some of our visits, starting with the time of the Romans, who first established the salt industry here, all the way up to the time of this mornings latest catch of sardines, cod, and lobster. We also have a discussion on the kinds of bread our students have encourntered here. We learn of their ingredients, their production, and, of course, the best way to enjoy the baker's finest. This brings us up to time for a break, during which a few of the WVU-Vendéens step down to the port for a relaxing breath of fresh sea air.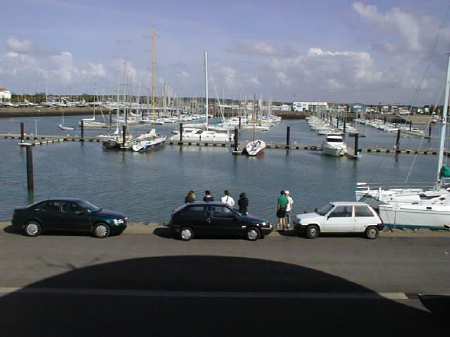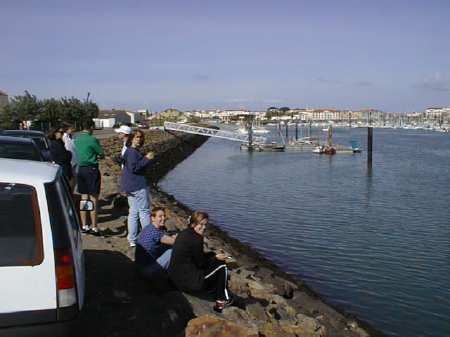 After the break, we gather again in the classroom to discuss our culture projects and to review some of the images I have captured on our digital camera. Some request a review of the species of fish we saw the day before, and others opt to go over our visit to Noirmoutier. After class today, some of us will return to our host families for a peaceful and well deserved quiet weekend. A few others have planned outings to Nantes (a few miles north, where this year the city celebrates the four hundredth anniversary of the Edict of Nantes, the first declaration of religious freedom in the world) and even to Biarritz (several miles south, on the French coast near the Pyrenees and the Spanish border). Many of us will be glued to our TV sets this evening for France's first appearance in the World Cup (where "our" defense was impenetrable and where we beat South Africa by a resounding 3-0).
Stay tuned to WVU-V!
Go on to June 15, 1998.