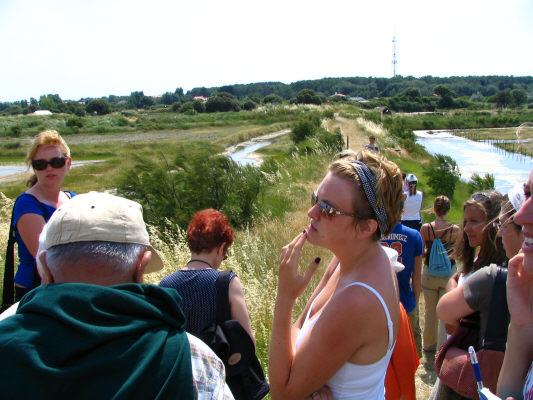 The Isle Vertine has many wonders, including the Forest of Olonne and of course the salt marshes that we visit today.

Some of you may already know that salt production was among the world's most important economic activities until only recently. The ships we saw this morning used ice to keep their fish fresh from the sea, to the market, to the table. Until the recent wide use of refrigeration, salt was the secret to conserving food -- especially fish and meat, but also pickles of all sorts and even the hulls of major ships.

The Romans paid their soldiers with this precious commodity, whose root word is "sal" or "sel". The word "salary" comes directly from the Latin word for this form of pay.