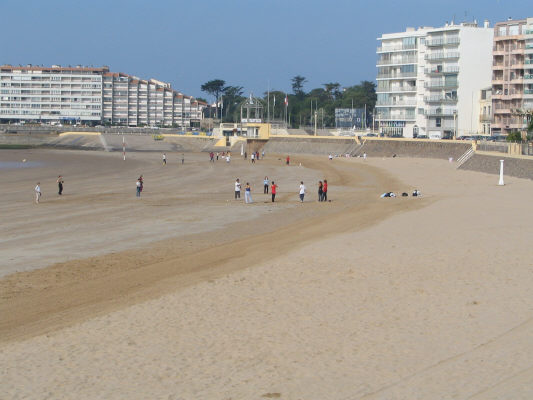 Even against a discouraged and demoralized occupying force, the Battle of Normandy was one of the greatest single efforts of human courage in all of history. Our American fathers and grandfathers, along with their British, Canadian, and Free French allies, crossed the channel and took the beaches of Normandy one by one in the face of artillery and machine gun fire the intensity of which we can not even imagine.

France will never forget.

And if you've ever been to the beaches of Normandy, if you've ever seen the tombs, row after row, after row, you would never forget either.

This photo of the beach in Les Sables, shows a very different time. I took it yesterday, June 4 2004, on my way to class in Les Atlantes.