WVU-V!
Loadin' coal, not!
June 7, 2000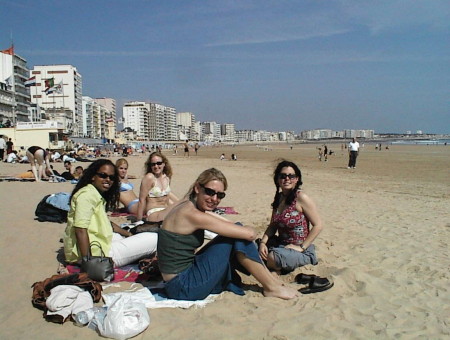 (Some of our WVU-Vendéens 2000 on the beach of Les Sables d'Olonne, June 7, 2000)
| | |
| --- | --- |
| | Here Alexander Lastinger, left, and Lucie Lastinger, short and center, stop by to say hello to a few Vendéens taking advantage of today's sun and warmth on the "Sands of Olonne". These West Virginians are not exactly loading coal today, but believe it or not, our schedule is easily heavy enough to justify a few moments in the sun. |
| | |
| --- | --- |
| Again, it's a little hard to believe but we're working pretty hard. Here it's not quite loading coal, but those scoops of chocolate ice cream can be quite hefty. | |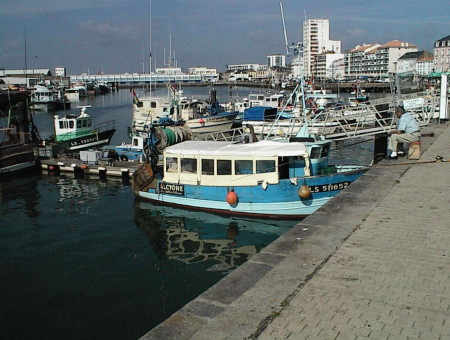 On my tour around Les Sables, I couldn't resist a chance to check out the port. The fishing fleet of Les Sables is largely out to sea, but a few vessels are still in port.
Our class today included our first written quiz, after our oral practice on Monday. We also previewed tomorrow's tour of Georges Clemenceau's home, Richard the Lion Heart's castle, and the prehistoric archeological digs and megaliths, all very nearby.
Stay tuned to WVU-V!
Back to the Calendar
Comments to: mlasting@wvu.edu