WVU-V!
Very, Very Vendée!
June 3, 2000

(The Montparnasse Tower in Paris, June 3, 2000)
Rendez-vous at 9:15 on the plaza in front of the Montparnasse station to gather and double-check our tickets before taking the 10:00 TGV from Paris to Les Sables d'Olonne.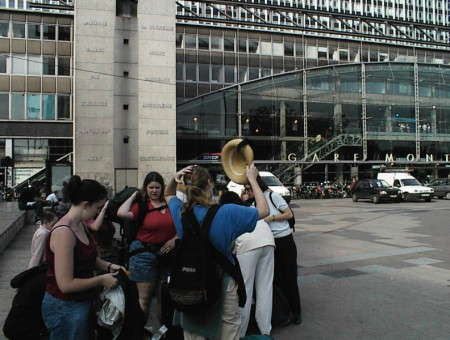 Although the direct TGV line from Paris to Les Sables is new this week and it still had bugs in it when Dr. V. Lastinger and I took it on Tuesday, today's trip goes without a hitch, or rather with all the hitches working just right! Below we speed along at nearly 300 kilometers an hour.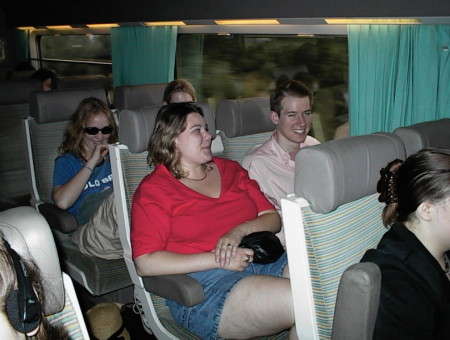 We make it to Les Sables in record time, and now we're ready to meet with our host families. Below Brian Hill, center left, meets the Crêtaux family. Brian has brought his own digital camera and hopes to post his own web pages on the trip. I'll put a link to his site as soon as he gets things going.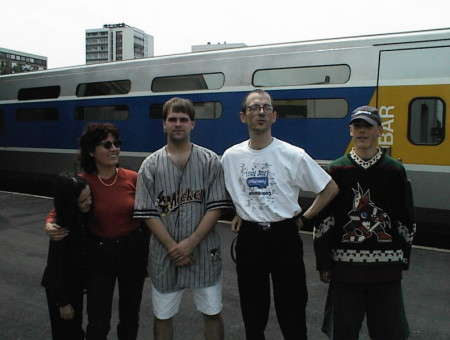 Here Jennifer Lawrence, third from the right, meets the Boileau's.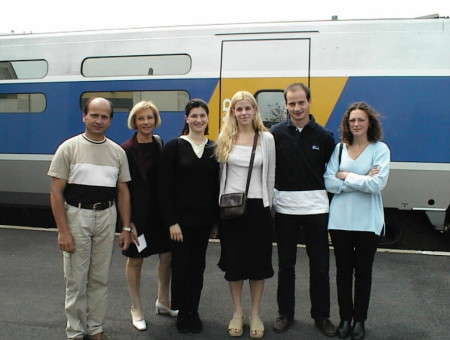 Jodi McKenzie, left, and Rebecca Tarabrella are welcomed by Madame Diochin and daughter.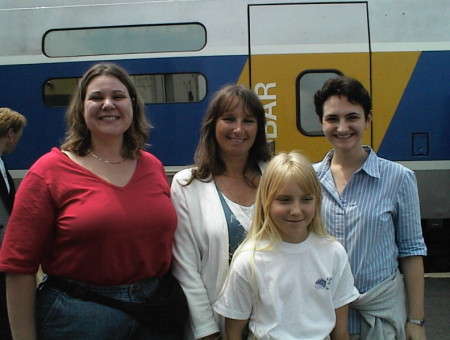 Ryan Schiffbauer is graciously hosted by Madame Dupont.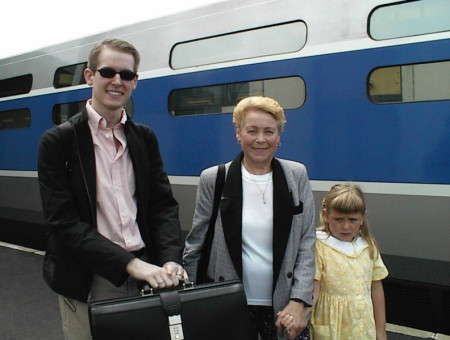 Manieka Green is met by Madame Atayi.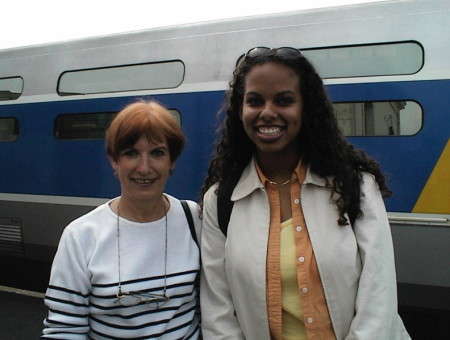 Senan Mashat, left, and Natelle Gray, are welcomed by Monsieur and Madame Cocchi.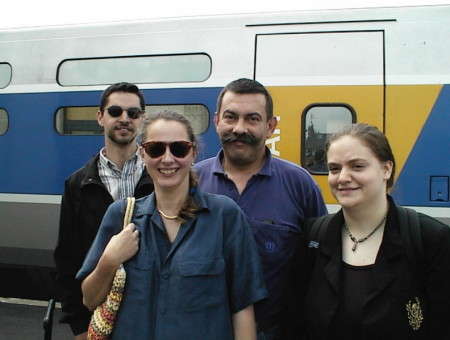 Madame de Petiville and family will be hosts to Cynthia Howley.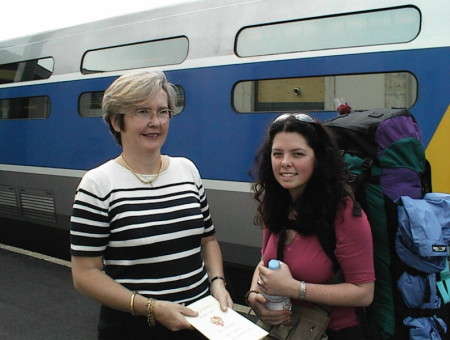 Monsieur Cavan and son welcome Jennifer Martin and Katie McMullen.
Amanda Alderman, second from right, meets Monsieur and Madame Heitz and daughter.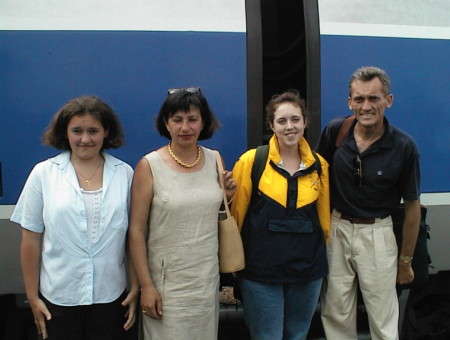 Very special thanks are due to Madame Jocelyne Grandpierre, second from left. She has worked diligently with us to find appropriate families for this year's WVU-Vendéens. Monsieur Antoine Crêtaux, third from left, has also played a capital role in organizing WVU-V 2000.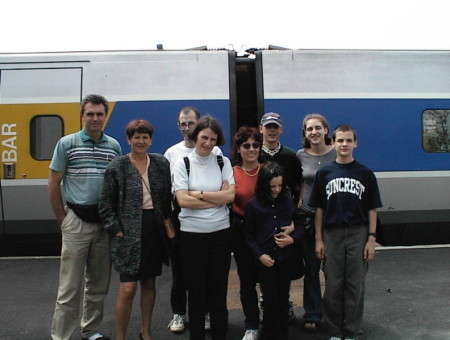 In closing today's page, I would also like to express our profound gratitude to Monsieur and Madame Loïc Le Bourhis of Les Sables d'Olonne who have from the beginning been of special assistance to the conception, planning, and execution of this unique program. Without them, this would not be possible.
Stay tuned to WVU-V!
Back to the Calendar
Comments to: mlasting@wvu.edu