WVU-V!
On the rails again...
May 30, 2000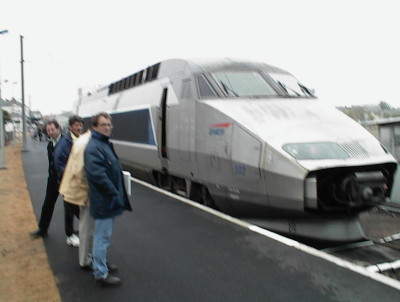 (The TGV in the station of Les Sables d'Olonne, May 30, 2000)
This is the first week the French national railways have opened a TGV line directly from Les Sables to and from Paris. Unfortunately, there are still a few kinks in the rope. Today, the TGV in the picture has technical problems that prevent it from leaving the station. Dr. V. Lastinger and I will therefore be transferred to a normal regional train which will take us to Nantes. There we will catch another TGV and be off to Paris to rejoin the 2000 WVU-Vendéens.

As you see, things are fine back at the Hôtel d'Amiens. Here Ryan Schiffbauer and Rebecca Tarabrella take the elevator up to their rooms.
| | |
| --- | --- |
| Cynthia Howley, Amanda Alderman, and Jennifer Lawrence settle in for a little rest before a full day tomorrow. | |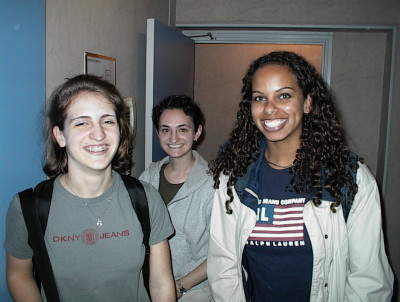 Allison Lastinger, Rebecca Tarabrella, and Manieka Green seem pleases with their accommodations.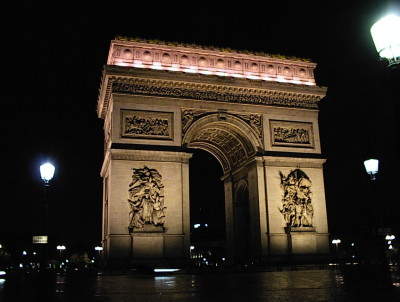 After going over details of our stay in Paris, some of the WVU-Vendéens go for an evening walk around Paris. Here, the Arc de Triomphe is a glorious site under at night in the City of Lights.
Stay tuned to WVU-V!
Back to the Calendar
Comments to: mlasting@wvu.edu